HOME > BRAND CONCEPT
SSK pursues "The Most Exciting Expert of Baseball" under the concept of "The Power of Performance"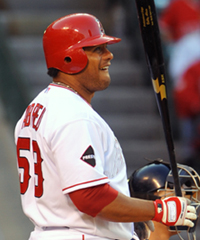 SSK has been established as a full line baseball brand for more than 50 years. We are very pleased to have players from around the world and at all levels of competition make SSK their product of choice. SSK's long-standing creed has been to produce quality, high performance products since we started baseball uniform in 1950. The "Dimple" patterned baseball glove was first developed in 1978. Its unique visual design and functionality quickly made this SSK brand very popular. This success triggered us to enter overseas markets. Long before Professional Japanese players traveled to the United States playing for Big league teams, American players had an appreciation for products "Made In Japan". We continue to develop unique and creative products bringing fun and excitement to the world of baseball.
Keep excitement at the highest level
Cutting-Edge technology
Uncommon originality & creativity"
Always stories behind products and service
Quick & Flexible
Distinct characters as baseball brand
Long experience and history established since 1950
Leading full line Baseball Brand in the world
High performance and unsurpassed quality product
Perceived value of the brand
Uniqueness
Keep challenging
Fairness and fun!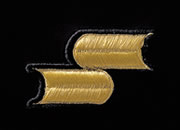 The Bullet Logo

The SSK Company logo has played a significant role in the posture and approach of our daily business. Designed to represent the shape of an S-as in SSK- but also to identify the speed and strength of SSK as a forward-thinking and continually evolving company. Within the design and significance of the SSK logo you can almost feel an ever-present battle between the two sides, and at the same time, understand the harmony that these opposing positions uphold. In both the professional and personal world the ability to balance these two opposing forces, and thus provide a harmonious balance, represents the key to a successful journey. SSK has proudly displayed this logo symbol of speed, strength, and adverse-yet harmonious balance for many years. With great pride and commitment, we will continue to build on this spirit in the future.